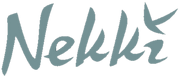 Nekki
is a Russian game development studio and company, famous for developing such games as Vector and Shadow Fight series. It was founded in 2002 by Dmitry Terekhin, the CEO of Nekki. The word "Nekki" is a Japanese word which means "enthusiasm". Nekki's motto is "We create emotions!".
Nekki Games
Edit
Vector
Jackpot Cruise Slots
Banzai Surfer
Beat Da Beat
Vector 2
Tiny Bouncer
Space Warriors: The Origin
11x11: Football manager
Ad blocker interference detected!
Wikia is a free-to-use site that makes money from advertising. We have a modified experience for viewers using ad blockers

Wikia is not accessible if you've made further modifications. Remove the custom ad blocker rule(s) and the page will load as expected.