Items is one of the categories found in the Shop in the Shadow Fight game. The items sold here are mainly used to replenish the player's energy or ki. Scrolls which boost the player's attacks during battle can also be found here.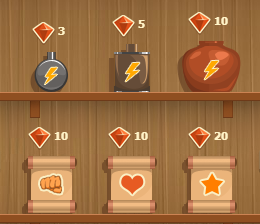 From left to right:
Small Energy potion
Medium energy potion
Large energy potion
Scroll of Strength
Scroll of Health
Scroll Experience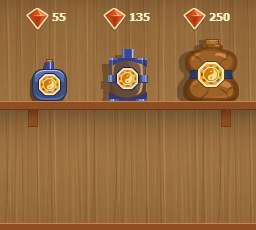 Small jar of KI
Medium jar of ki
Large jar of KI
Ad blocker interference detected!
Wikia is a free-to-use site that makes money from advertising. We have a modified experience for viewers using ad blockers

Wikia is not accessible if you've made further modifications. Remove the custom ad blocker rule(s) and the page will load as expected.