Credit
 is the third primary
currency
in
Shadow Fight 2
. It is used in Act 7 and afterwards.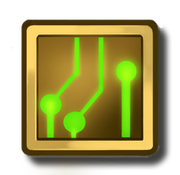 Storyline
Edit
Shadow after being acquainted to the people in the Hideout in Titan's Realm, chooses to visit the shop. Kali who offers to be the guide glances at these strange looking objects which are the Platinum coins. Rhetorically asking whether they are the currency from his world, she tells him that it is junk here and lends him a big sum of Digital Chips which are the currency there.
Like Platinum replacing Gold at the start of the Interlude, Digital Currency replaces Platinum as the primary currency. It also comes to use outside Titan's Realm. All rewards thereupon given in Digital Currency and the purchases and upgrades can be done through these and not the previous primary currency.
Ad blocker interference detected!
Wikia is a free-to-use site that makes money from advertising. We have a modified experience for viewers using ad blockers

Wikia is not accessible if you've made further modifications. Remove the custom ad blocker rule(s) and the page will load as expected.